Dear Aunt Mary,
This my Angelika —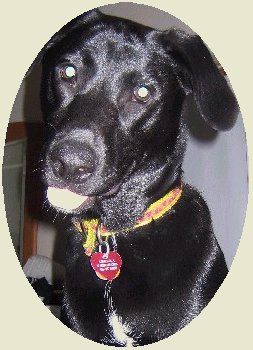 She is my world!! Growing daily and already a 65 pound "monster"! She's calmed down a lot since these other younger pictures — but I love it!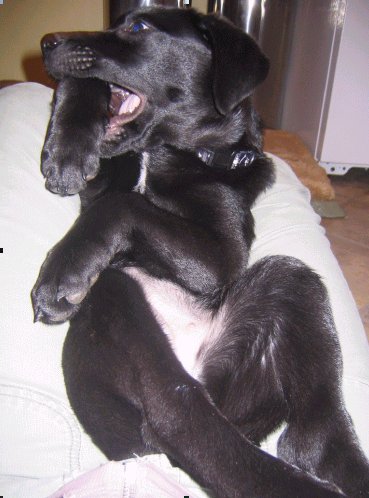 I'm so happy with Michael and Krissy I could just bite myself!!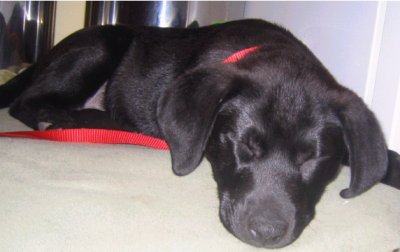 Let sleeping monsters sleep!
I could not be a HAPPIER dad!!! My girl is also friends with the entire neighborhood — both dogs and people. And yes, we had her spayed as promised.
Krissy and I thank you again for bringing us together.
Michael (proud father) and Krissy
Note from Aunt Mary,
Angelika was one of five puppies that were rescued with the mom Roxanne, a Greater Swiss Mountain dog. This is Angelika's baby photo — we called her GOT MILK??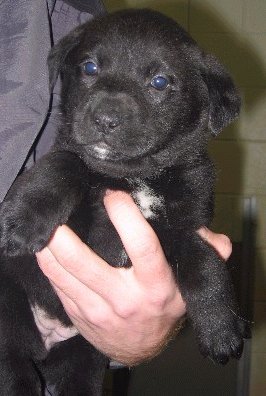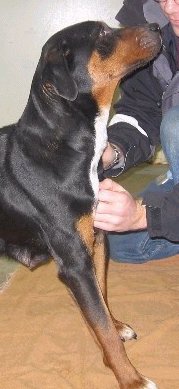 This is mom. She was adopted along with one of her five pups. All the 'kids' got great homes.