Mary Cody Awarded Red Cross Bravery Medal for Dog Rescue Work
Mary Cody has made it her mission to save lives. She has created her own non-profit dedicated to the rescue of abandoned and abused dogs. While there are many dog rescue programs what makes Aunt Mary's Doghouse unique is that Mary looks to save the dogs no one else will. She gives dogs that are not the traditionally adoptable — young, cute, and highly adoptable. Mary takes the dogs with treatable diseases and other physical problems and gives them a chance. These are the very dogs which are often placed at the top of a shelter's list to be put to death. Her work requires diligence and quick action because the difference between life and death can be determined in a matter of hours. Personal life is put on hold when there is a dog in crisis. She has no volunteer corps to draw upon and no paid staff to whom she delegates responsibility. An example of her work was her recent work with three puppies that were exposed to Parvo in a shelter, a deadly viral disease that kills up to 80% of the puppies it infects. She took those puppies from the shelter and got them to a vet for medical treatment saving their lives. Hundreds of dogs have been saved and placed in loving homes thanks to her efforts.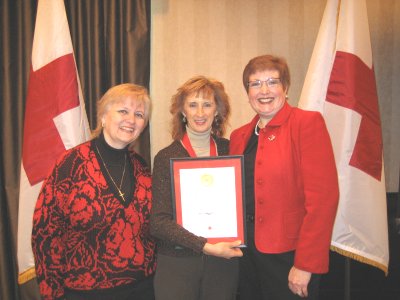 The links below are to PDF files
Click here to see the Letter of Commendation from Governor Jon Corzine.
Click here to see the Citation from US Senator Frank Lautenberg.
Click here to read a letter from Michael J. Doherty, Member of the NJ General Assembly, and click here to see the Citation received.
Click here to read the letter from NJ Senator Leonard Lance and click here to see the Citation.
CLICK HERE to read about Aunt Mary's Doghouse in the Congressional Record and CLICK HERE to read the letter from Congressman Scott Garrett
CLICK HERE to read the Letter of Commendation from US Senator Robert Menendez and CLICK HERE to see the Certificate of Recognition from the US Senate
Click Here to see the Citation from Assembly woman Marcia Karrow
Click Here to see the Certificate of Merit from the Warren County Board of Chosen Freeholders