(Cricket's pup Ginger, some siblings are Levi, Blarney, Lexie)
Dear Aunt Mary,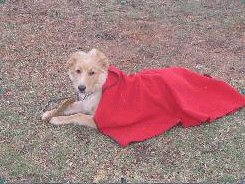 We can't thank you enough for all you've done in the adoption of our Ginger.
As our first dog since having our children, we have been amazed at how well she and the boys have become attached to one another. We've even discovered that she has many of the traits our old Collie had including running around the yard, chasing and eating bees, which is hysterical to watch.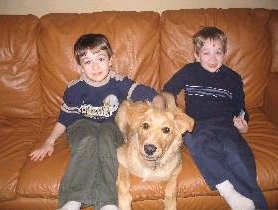 She has been a fantastic addition to our family. We all love her so much.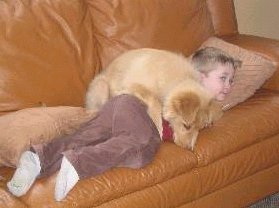 She especially loves to lie on top of my 4 year old who adores using her as his own personal blanket. My 8 year old loves to play catch with her for what seems like hours.
She's growing by leaps and bounds along with our children and we couldn't be having any more fun.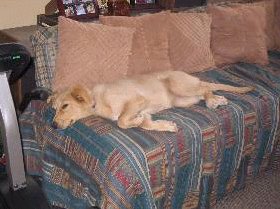 Once again, thank you so very much and we wish you the very best with all the work and care you put into taking care of these wonderful animals. They are all truly lucky to have you as are we!
The Serbin Family of PA