Kaiden was one of three pups that came in together.
His siblings are Dakota and Dierks. If you didn't know they were from the same litter you'd never believe it – genetics at play here.
Bernadette, Kaiden's adoptor is a young school teacher. She came to us with an open mind and heart wanting to adopt 'a dog.' The dog she came to see wasn't the best match but ultimately led her to our door – a door that she arrived at on the same day as Kaiden. She took one look at Kaiden and it was all settled.
Hi Aunt Mary,
It's me Kaiden!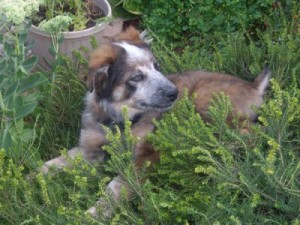 I'm sorry for not getting back sooner, but my mom wouldn't let me near the computer. My mom can't believe how big I have grown, and I still have a ways to go. My markings have changed a bit as well. I don't have the black "skunk" stripe down my back anymore…now my body is almost all black.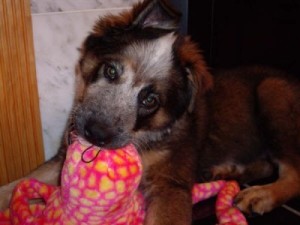 My mom says that I am the cutest and smartest dog she has ever seen. I have been learning a lot and getting cheerios for sitting, staying and laying down. I really love eating them!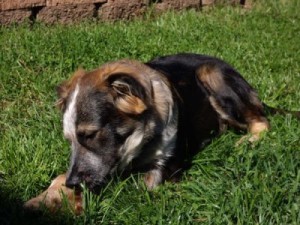 But if there was one thing I could get 24 hours a day…it would be belly rubs!! I try to get them all day long. I'm soooo happy with my new family.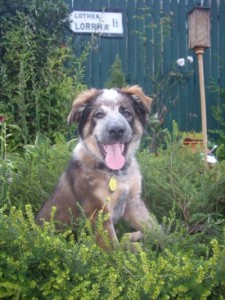 I'm happy to hear my I heard that my brother Dierks and sister Dakota are doing really well. I'll be in touch soon,
Kaiden and Bernadette