Hi Aunt Mary!!! It's me, Liberty.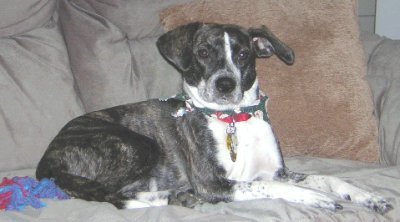 It's been a while since I last saw you and wanted to tell you everything that has happened. At first, I was scared of my new home and my new family, but now I'm really happy here. I didn't like going to the vet for my spay surgery, but I felt a lot better when I got home.
I also have a big brother (Disco) and a big sister (Jasmine)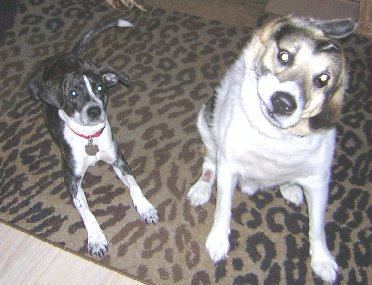 I had a lot of fun on Halloween and Christmas (I sent you some pictures too) and even graduated from obedience school!!!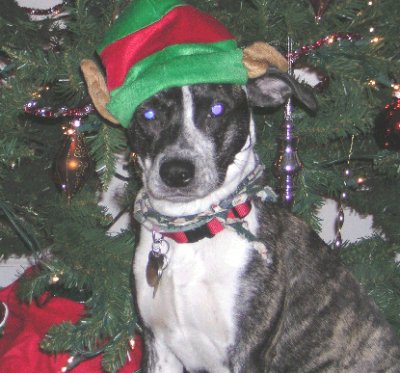 My favorite things are jumping over stuff in the house, playing with my toys (and leaving them all over the house), going to the dog park to play with my friends, and going to the fields to run around.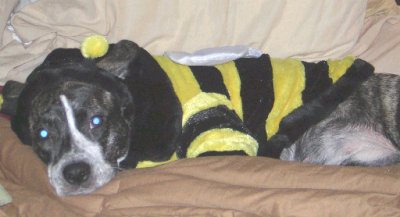 I wanted to say thank you for loving me and my friends and helping us out when we need it most. My Mommy and Daddy also wanted to tell you that they'll never be able to tell you just how grateful they are for you and your family doing what you do and helping them find me. I'll send you more pictures in the future!!!! Love, Liberty