Aunt Mary received this sweet inquiry about a posted pup
I have just moved to NJ with my husband and two boys. My 9 year old son, desperately misses his old school and all of his friends. We would love for him to have a dog as his first real friend in NJ. I really feel that this puppy would help with his transition. We were particularly interested in the chocolate lab/hound puppy. We have a young kitten and we're hoping these two could become fast friends and grow with our family. My other son is 7 and loves animals. We live in a lake community so having a "water loving" dog would be wonderful!
The result of this inquiry — another successful adoption!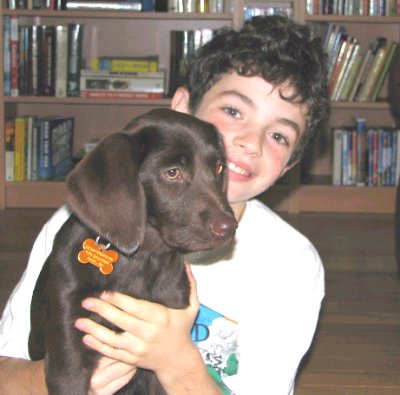 Lucy and Dillon — best friends.