Hi Aunt Mary,
This is Julia Crimi. My husband and I fostered Maggie (her original name that we fostered her under was "Fergie" or "Furgie") and then adopted her.
Maggie is such a Godsend — we couldn't have asked for a better or more loving and adorable dog! She really is a wonderful addition to our family. When we take her for walks at least two or more people ask us what kind of dog she is and tell us how sweet she is!
My in-laws live in Saratoga, New York and absolutely love it when we come to visit — I secretly think they want her to visit more than us! Anyway this is a recent picture of her from the middle of May—.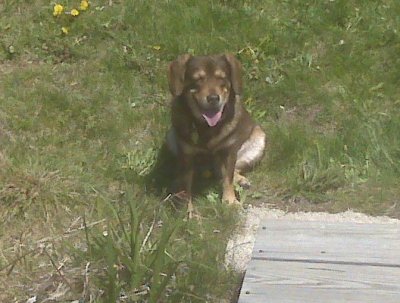 I hope you can post this on your Success Story page to show her off as a wonderful example of what kind of dogs can be fostered or adopted through the website and petfinder.com