Simply put, Molly is my Little Angel.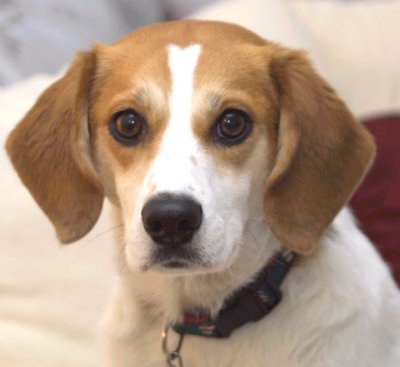 From the moment I looked into Molly's wonderfully expressive eyes at Aunt Mary's Doghouse, I knew I had found my best friend.
Part beagle, part terrier, all love, Molly can never give or get enough of the latter. If I'm on the couch, she's in my lap.. If I'm at my desk, she's at my feet, wishing only that the chair had no arms so she could jump up and get closer. If I'm sleeping in bed, she's curled up in the small of my back.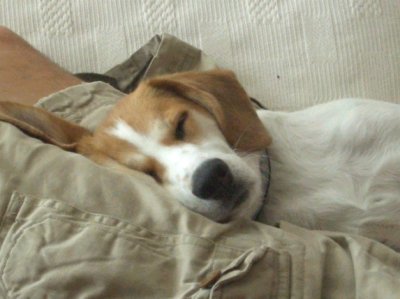 Why someone would dump her at the shelter, pregnant with a litter, I'll never know. Aunt Mary extended love and patience during that critical time, birthing Molly's pups and allowing her to recoup before adopting her out herself. Here's my angel celebrating her own Birthday!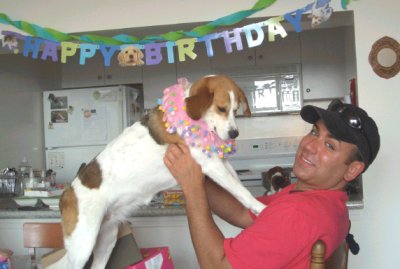 Molly and I have both found, in each other, the best friend a girl could wish for.
Thank you Aunt Mary for bringing my angel to me!
Valerie & Molly