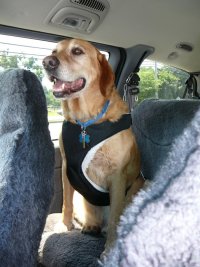 Sundance is a shining example of how wonderful life can be adopting an older dog. Here is the story of Sundance as told by his people, Al and Judy
Sundance adopted us (or maybe the other way around) in March of 2007. From day one, Sundance was true gentle friend and trusted family member. He has brought a lot of smiles and warm feelings into our lives and we are very grateful for his presence.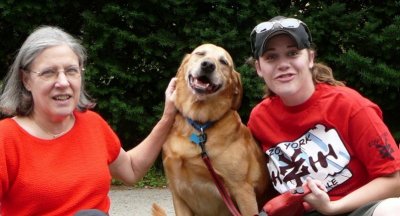 All of the family dotes over him and gives him lots of loves and kisses; although only the lucky one (Judy) gets doggy kisses in return.
Adopting a 5 year old dog has turned out to be great and something we would do again in a heartbeat. We are considering getting a canine friend for Sundance (and us) but have to make sure it is a good fit. Our first stop will be Aunt Mary's Doghouse.
Al & Judy Alexander