Hello Aunt Mary,
I think you remember Jazzmin (aka Sunrise),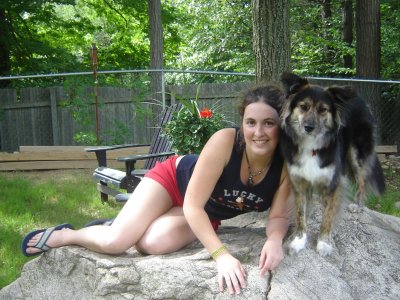 I just wanted to let you know that she is doing great. She is super happy and I couldn't imagine life without her. I just wanted to send you some updated photos and let you know how she is doing. She never got very big (only 25 lbs) but she is super fuzzy and super smart. She likes to go to the park and go rollerblading with me, loves to sit on her big rock in her fenced in back yard and in the bay window looking out front.
She loves to pick on the 2 cats, and always loves being the center of attention.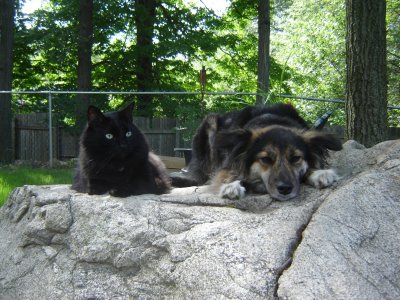 I just wanted to thank you again for helping me complete my family and giving me a friend for life!!!!